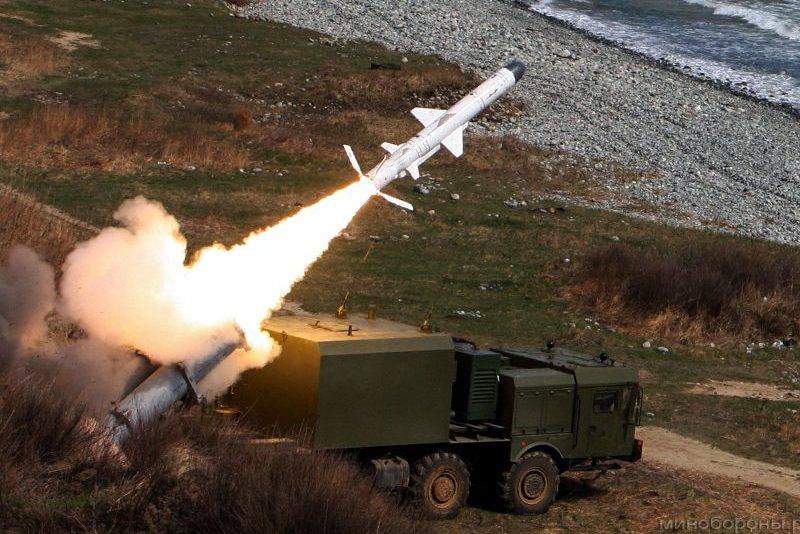 The missile standoff: ballistic considerations of the war in Ukraine
Abstract
On February 24, 2022, after a few months of strategic uncertainty on the Russian-Ukrainian borders, Russian President Vladimir Putin launched a military offensive in Ukraine. This attack confirmed the aggressive intentions of Russia, which had amassed military forces on the Ukrainian border since December 2021. It also confirmed the concretization of Russia's efforts to remain a major power in the ballistic field.
About the Author
Research fellow at the Institute for Strategic and Defense Studies (IESD) for studies on nuclear arms control and ballistic non-proliferation. Former Research assistant at the Brazilian Center for Strategy and International Relations (NERINT). He holds a Master's degree in International Security and Defense from the University Jean Moulin (Lyon, France) and a Bachelor's degree in International Relations from the Federal University of Rio Grande do Sul (Porto Alegre, Brazil).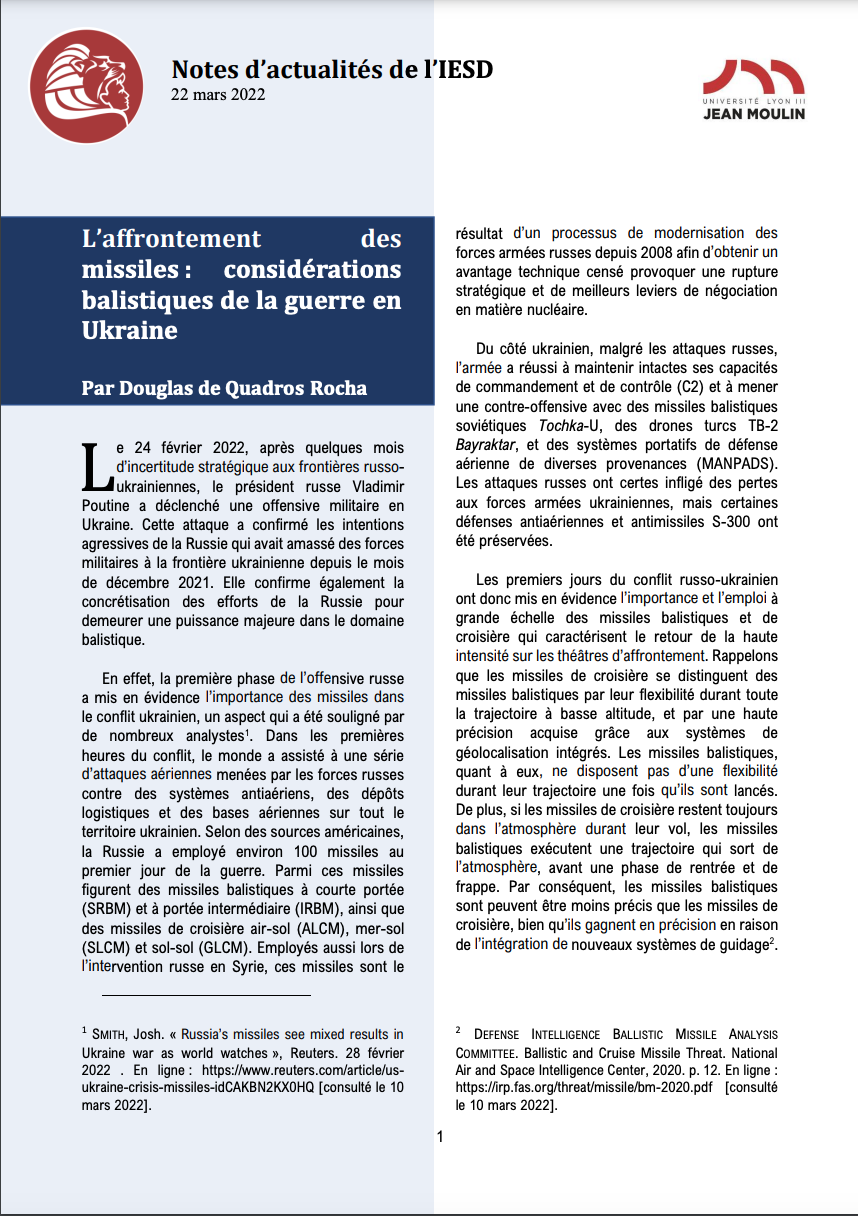 Download PDF
710
It's the number of missiles employed by Russian forces in less than 15 days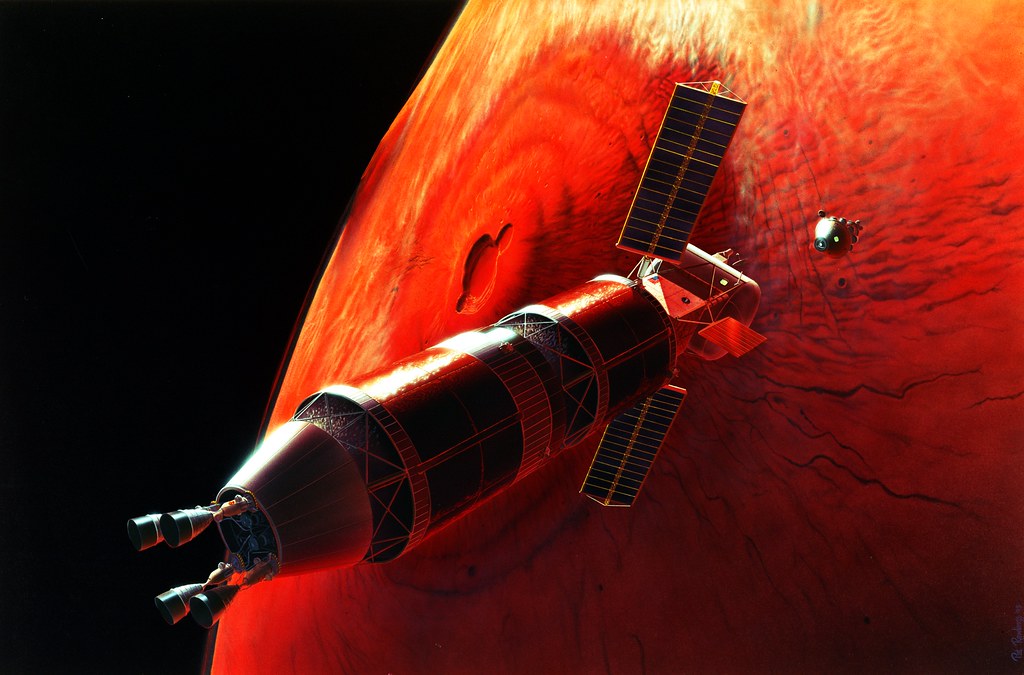 Since 2017, U.S. interest in space-based nuclear power applications appears renewed. In a context of growing international competition, these applications are even receiving increasingly structured political support. The objective of this note is to examine these developments in order to put into perspective the issues that accompany them. Although primarily intended for interplanetary exploration (surface energy supply and high-performance propulsion), space nuclear technologies remain dual.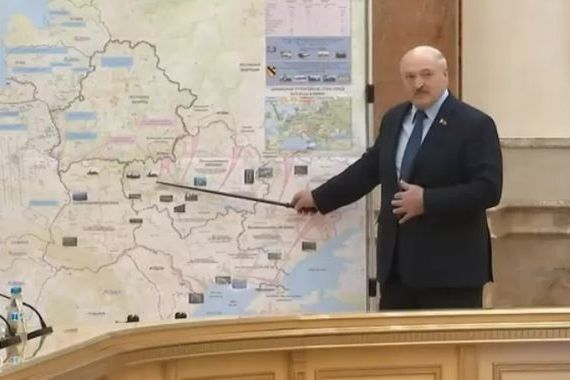 Belarus, which borders Ukraine and Poland, has just changed its constitution to become a nuclear state. The referendum of 27 February 2022 approved the proposed constitutional amendments by more than 65%, thus ending the previous status of the Belarusian territory, which had been designated as a neutral and non-nuclear zone. The amended version should also include an article excluding military aggression from Belarusian territory, which would legally allow for the deployment of nuclear weapons by its ally, Russia.
Since November 15, 2021, and the firing of the Russian Nudol missile which caused the destruction of an old Russian spy satellite, Cosmos 1408, dating from the Soviet era, the debate has mainly revolved around the debris created by the impact, which is now spreading in an alarming manner. These thousands of pieces, some of which are tiny and difficult to detect, are all potentially destructive to space assets and astronauts on the International Space Station (ISS), located not far from the impact site.